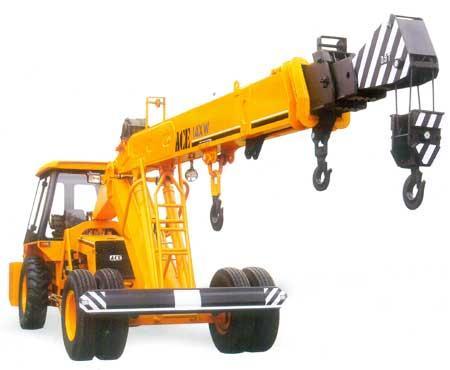 Hydra Crane is extensively used in Plant installation, Oil and Gas industry, Fabrication and Engineering and allied industries. Hence, catering to the requirement of all such industries we offer Hydra Crane Rental Services. The use Hydra Cranes enables in easy and fast loading, unloading, stacking, de-stuffing & stuffing of containers and heavy loads. Owing to the robustness, dimensional accuracy, efficient performance and simple operations of the Hydra Cranes we offer, clients have been repeatedly availing the Hydra Crane Rental Services we offer. Super Crane Service is the ultimate choice for availing reliable Hydra Crane Rental Services at economical prices.

Our services for Hydra Cranes have gained us extensive appreciation amongst our clients, with user-friendly and hassle free operation. These cranes follow all the safety measures and are used as a material handling equipment at various construction sites. We are providing Cranes for Loading and Unloading of any Machinery or Heavy Material used by the company. Shifting the machines and other material to the particular place on the guidence of companies representative and engg. as per requirement.
Our Cranes Capacity is from 1 Tons to 50 Tons.